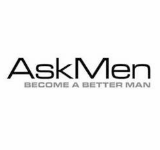 "All teams need leadership and the best teams are well led. The leader goes first as the architect of the team. The goal is to build a team of leaders."
When
Steve Jobs bought Pixar
from George Lucas his plan was to create a graphics hardware and software company firm, like Apple, making tools for geniuses.
Two short movies changed his vision. When Jobs watched Luxo Jr and Tin Toy he realised that the firm's future was in fact about creating movie magic.
The vision bound the team together with a shared ambition and direction that fuelled their journey to infinity and beyond.
2: Lead the team
As the competition rested on a knife-edge, Monty knew from his own experience exactly what coaching would help Graeme McDowell hold his nerve and play his best.
Unlike his previous Ryder Cup glories, Monty's contribution to the team success as Captain, was achieved without him hitting a shot.
3: Pursue a quest for the best
Colonel David Stirling, the founder of the
SAS
, was described by General Montgomery as 'Mad, quite mad… But in war we need people like him.'
Sheer physical prowess is not enough: indeed, often the 'superfit' will wilt first in what becomes a 'battle for a man's mind'.
In the fog of war when the inevitable unexpected f*ck factor occurs, SAS members are able to rely on themselves and their teammates to deliver when it really matters.
4: Shape the Environment for Success
As the
British Red Cross
mobilised into action in the hours after the Haiti earthquake of January 2010, the team understood how to bring some organisation to the carnage and chaos.
Veterans of many disasters, the Red Cross knows information is also a critical resource that needs to be effectively managed to ensure the relief can be prioritised to where it is most desperately needed.
5: Build Cohesion
The
Rolling Stones
have outlasted most other top teams – fifty years and counting – by always remaining focused on being 'the greatest rock'n'roll band in the world'.
They have come up with their own way of making decisions: Mick Jagger can take the lead, with Keith Richards making it clear when he doesn't like something. Ronnie Wood says, "You know when Keith disagrees. He normally pulls a knife on you."
Apparently, cohesion can come in unexpected forms...
6: Master Conflict
The two sides in the
Northern Ireland peace process
were bitter foes with a lengthy history of mistrust and deeply held grudges based on a cycle of violence and reprisal.
During the negotiations, the unionists wanted to sit facing the republicans to show their supporters they were far from being allies; Sinn Féin wanted Ian Paisley to sit next to Gerry Adams - sharing power.
A British civil servant came up with the idea of a diamond table that allowed Adams and Paisley to sit either side of one apex; neither next to each other nor opposite, but still together.
7: Adapt or Die
When Jean Todt and Ross Brawn implemented a rigorous review of
Ferrari F1
in the late 1990s, they reengineered every single aspect of the team's performance in a time-and-motion study.
After mapping, analysing and re-configuring the movement of twenty mechanics and the driver, the crucial pit stop process was then practised over 2,000 times a year to save vital hundredths of seconds.
Their approach to change was so effective that they were able to translate the process to the children's heart surgery team at Great Ormond Street Hospital, transforming the critical handover after cardiac operations.
Watch Khoi Tu speak to the AskMen readers:
Read the full AskMen article here: How to Create a Superteam: Work, Business and Rock and Roll
---
This article was written as an extract from "Superteams: The Secrets of Stellar Performance from Seven Legendary Teams".
All of the proceeds from this book will be going to the British Red Cross.
---
See Khoi Tu speak at the RSA or follow his story on Twitter @buildsuperteams