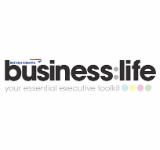 The seven agenda items that determine any superteam's road to success.
1. Forge a common purpose: "
A clear and compelling common purpose is essential"
2. Lead the team: "All teams need leadership and the best teams are well led"
3. Pursue a quest for the best: "Select and develop the right calibre and the right mix"
4. Create the environment for success: "Size, roles, resources and relationships can determine success"
5. Build cohesion: "Cohesion is the magnetic force that binds a team together"
6. Master conflict: "Creative abrasion is necessary for innovation"
7. Adapt or die: "Excellence is a moving target"
This is an adaptation of the article in BA Business Life: Teamwork: seven ways to make your 
team super
---
This article is adaptation of Khoi Tu's book "Superteams: The Secrets of Stellar Performance from Seven Legendary Teams".
All of the proceeds from this book will be going to the British Red Cross.
---
See Khoi Tu speak at the RSA or follow his story on Twitter @buildsuperteams