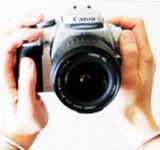 In the work that I do with teams, a classic line I hear is "Well I'm really good at teamwork – it's my teammates that are the problem".
The truth is one of the first places to start building a better team is to look at yourself. You can become a better team player and earn the trust of your teammates by doing these three things:
Being the best you can be at your specific job – excellence sets the standard and builds trust
Be reliable – always live up to your commitments, say what you do and do what you say, even under pressure
Show empathy, at a minimum you should be able to understand and respect other people's point of view.
If you can do all of these things and you're prepared to do them before anyone else, then perhaps you won't just be a better team member, you may have the qualities to be a great team leader.
Written by Khoi Tu
Adapted from Psychologies magazine: The Knowledge, December 2012
---
See Khoi Tu speak at the RSA or follow his story on Twitter @buildsuperteams